By Erin Greene on 02/12/13 at 12:03 pm
Now midway through the 2013 photo competition, we get a good look at some iconic cities in Europe as the back half of the World Triathlon Series season first touched down on the continent with a stop in Madrid. This year, the Brits blew into Spain and conquered the hilly course like it was just a walk in the park.
The 2013 World Championship title battle had a little more intrigue added under the hot Madrid sun when Great Britain's Non Stanford laid down one of the most impressive performances of the season. A plan to go out hard in the run paid off for the reigning Under23 World Champion as she stole the show in her first World Triathlon Series win.
In the men's race, Stanford's training partner Jonathan Brownlee kept the Madrid title in the Brownlee family when he ran away with the gold in the absence of older brother Alistair. While Jonathan felt strong pressure from Spain's own Javier Gomez, Jonathan was too tough on the run to take down, keeping the five-year Brownlee winning streak in Madrid alive.
Vote on your favourite photo from the epic race now.
1.
2.
3.
4.
5.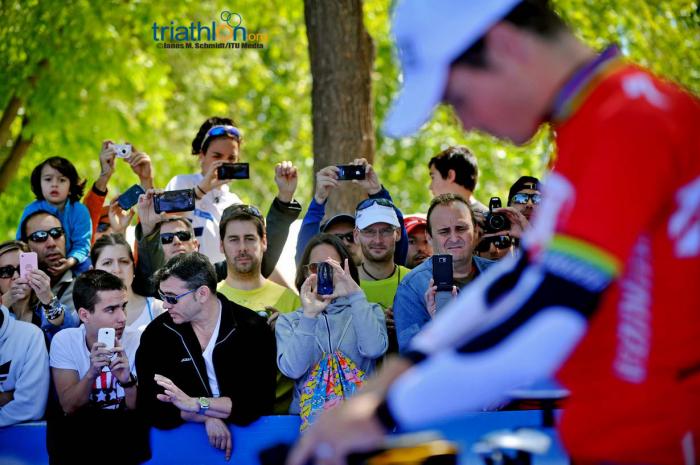 6.
7.
8.
Find more details about this event - 2013 ITU World Triathlon Madrid